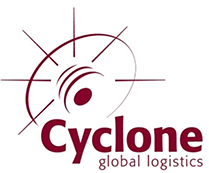 Key Technologies:
Global WAN Infrastructure
Microsoft Azure Public Cloud Services
Data Centre Hybrid Cloud Infrastructure
Cyclone Global Logistics is a Sydney based freight forwarding and Logistics Company whose operations include presence in Sydney, Melbourne, Auckland, Los Angeles, Hong Kong, and within China – Shanghai, Xiamen, Zhongshan and Qingdao.
A Growing Business
Cyclone Global Logistics started with a single office in Sydney, Australia and has grown to a network of offices around the world, in particular China. With this growth and spread of the business, Cyclone needed a rethink and reorganisation of their IT infrastructure to accommodate their growing needs. This included migrating to a new EDI Cargowise software platform which required all users around the world to access it with little to no delay as if was running locally. As their existing IT provider, Apek was approached to design and engineer a solution that would assist their global team to work more effectively from across the globe whilst allowing for managed sustained future growth.
The Solution
Apek implemented a customised private cloud solution that hosts server infrastructure at its datacentre colocation in the Sydney CBD. Each site office is linked globally to each other via dedicated MPLS links that were specially configured to guarantee low latency time to ensure fast response when end users are interacting with the system from their site offices overseas.
A centralised Microsoft Remote Desktop Server (RDS) was deployed at the datacentre which allowing all users to connect to a centrally managed desktop.
Conclusion
The solution has allowed Cyclone to reduce operation costs through centralisation of infrastructure and allow easy redeployment of staff to offices outside of Australia without impacting end user experiences. Cyclone employees are able to work as a unified team regardless of their location or time zone differences.